Featured Article

Upheaval

02:11

Aion Upheaval - Lore Cinematic

The world of Atreia has been changed forever with the release of the

Upheaval

. A devastating attack has scarred the world, destroying

Katalam

,

Danaria

,

Sarpan

, and

Tiamaranta

; those lands are now gone forever. This massive destruction heralds the arrival of the

Dragon Lord Beritra

, who takes his first steps into Atreia on his path of continued conquest. The object of his desire lies in the newly-risen island that is home to

Cygnea

,

Enshar

, and the foreboding

Drakenspire Depths

.

The surviving Daevas must now muster their courage and put an end to Beritra's machinations before the rest of Atreia falls victim to his plans. Those who would stop Beritra will face him in the furthest reaches of the Drakenspire Depths.

The World of Aion

Atreia is the "planet" in the Aion universe where the game is played. Unlike planets of our universe, Atreia resembles two hollow hemispheres (or rather, "hemi-shells") with a single axle tower, the Tower of Eternity, connecting the centers of the two halves. Life flourished inside the shell-like bowls, while the "surface" of the world is barren.

Prior to the Millennium War, all life giving energy was supplied by Aion, shining forth from the Tower of Eternity in the center of the planet.

However, due to a cataclysmic event during the Millennium War, the Tower of Eternity is now broken, and rifts in the fabric of space known collectively as the Abyss now occupy much of the center of Atreia.

Read more...

Gameplay

Equipment

Professions

Atreia

News

Add news

NA News

Loading RSS data...

EU News

Loading RSS data...

Aion Wiki News

Aion Wiki now has over 13,000 articles! Thanks to all our editors for reaching this milestone, but we've only scratched the surface ;)
The OpenSearch plug-in for Aion Wiki is in place. Go to your browser's search box and add us for easy searching!

Official News

Aion 4.5 Steel Cavalry is Live [1]

Helping Out

To write a new article, just enter the article title in the box below.

Not sure where to start?

If you are new to wikis, check out the tutorial.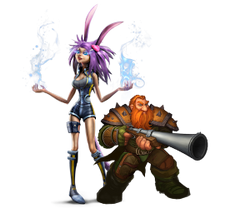 MMO Games
Go to these sites for info or for help with your own wiki!
Aion • Aura Kingdom • Battlestar Galactica Online • City of Titans • DC Universe Online • Diep.io • Disney's Toontown Online • Dragomon Hunter • Dragon's Prophet • Dragon Nest SEA • Echo of Soul • EVE Online • Fallen Earth • Final Fantasy • MapleStory • Marvel Heroes • Ragnarok Online • Revelation Online • ROBLOX • RuneScape • Skyforge • Star Wars: The Old Republic • TERA • Tibia • Toontown Rewritten • World of Warcraft
Want your community included? See how!

Ad blocker interference detected!
Wikia is a free-to-use site that makes money from advertising. We have a modified experience for viewers using ad blockers

Wikia is not accessible if you've made further modifications. Remove the custom ad blocker rule(s) and the page will load as expected.