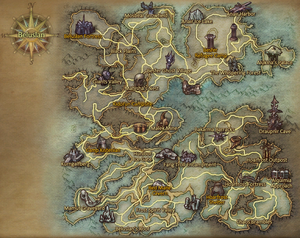 Beluslan, on the main continent of Asmodae, is a questing area for level 25 to 45+ players. Players can fly in Beluslan Fortress and within Alukina's Palace due to the high concentrations of Aether. Major towns in Beluslan include Besfer Refugee Village, Kidorun Campsite and Red Mane Cavern although there are a number of smaller outposts and towns. Players will find a land with a diverse landscape from frozen lakes to harsh plains. Filled with hostile wildlife, Lepharist Revolutionaries, and the Bakarma, adventurers will need to keep their wits about them as they journey in this harsh land. As well, Rifts allow players up to level 50 to go between Beluslan and Heiron.
Pre-Cataclysmic History
Edit
Before the Cataclysm, Beluslan was a thriving hub for human settlement and technology. The humans and daevas always looked forward towards the future. The city of Kungalfberg overfilled with sages and scholars. The walls brimming with gold and floating islands. And the inhabitants nearly all immortal. Anair Lake used to tell tales similar to that of the Cantas Coast in Elysea. The coast of Anair was lively. Sailors and merchants constantly passing through. Pirates prying through the waters. Fishermen and children diligently casting our their rods and nets. And the light of the lighthouse guided and protected lost souls.
Human activity wasn't the only thing different before the Cataclysm, the terrain and environment was dramatically different aswell. According to Etun, Beluslan thrived with forests and verdant plains. Where now are decaying roots were once towering trees. Where now is barren and snow covered was once lush and green. Where now is empty and frozen valleys were once filled with cascading rivers. And where now is only one surviving Elim, was once many more.
Post-Cataclysmic History
Edit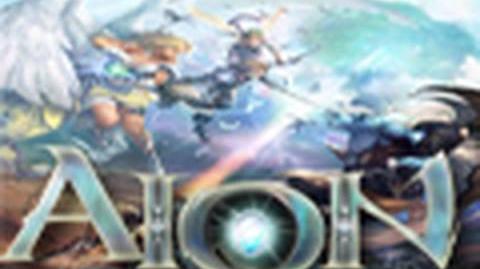 Beluslan changed dramatically almost immediately after the Peace Treaty failed. Ereshkigal who held a grudge against Kungalfberg, unleashed her wrath on the city, and froze the city for all eternity. Afterwards, the tremors of the Cataclysm nearly destroyed Beluslan Fortress. To protect itself from imminent destruction, the fortress activated its artifact, and froze in time. The Cataclysm covered the land in snow and darkness, turning once lush plains into dark and barren landscapes. This was the first of the series of changes.
After centuries of adapting and surviving in Beluslan, the humans adapted to the change. They thrived in Besfer Village, and salvaged remaining settlements as far as Giant's Valley. However, when the humans finally believed they could restore Beluslan, the Balaur laid siege to the land. Tiamat and her Bakarma Legion were brutal and destructive. The Besfer Villagers were turned undead by Beritra's poison, the Hoarrfrost almost completely whipped out, and the Aetheric Field destroyed. Even more calamities occurred after the Balaur came. Beluslan became even colder. Anair Lake became frozen, and the restoration of Kungalfberg became even more troublesome. Making themselves at home, the Balaur occupied the Hoarrfrost Outpost, Giant's Valley, and Malek Valley. Beluslan is under the mercy of the Balaur.
It is unknown if the Lepharists came after or before the Balaur, but Beluslan is also threatened by the emboldened heretical revolutionaries. To take advantage of the struggle between the Asmodian Archon's and Bakarma Legion, the Lepharist constructed the Malek Mines and Alquimia Research Facility. In collaboration with the Elyos Lepharists in Heiron, human experiments and Ascension studies occur in Alquimia. Kidnapped and brought to conditions of excruciating pain, humans are treated as lab rats.
Sub-zones
Edit
Towns and Outposts
Explorable Areas
Instances
Main article: List:Beluslan quests
Main article: Category:Beluslan NPCs
Resources
Edit
Travel Connections
Edit
Teleporter
Flight transporter
*Note: Teleport and Flight Transporter prices are an approximate 100% value and may fluctuate based on your servers' Influence Ratio.
Beluslan
areas
Beluslan Towns and Outposts
Ad blocker interference detected!
Wikia is a free-to-use site that makes money from advertising. We have a modified experience for viewers using ad blockers

Wikia is not accessible if you've made further modifications. Remove the custom ad blocker rule(s) and the page will load as expected.