Beluslan
Talk

0
12,048pages on
this wiki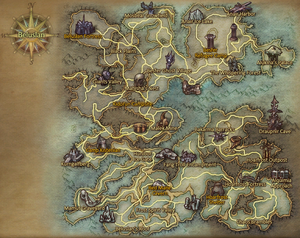 Beluslan, on the main continent of Asmodae, is a questing area for level 25 to 45+ players. Players can fly in Beluslan Fortress and within Alukina's Palace due to the high concentrations of Aether. Major towns in Beluslan include Besfer Refugee Village, Kidorun Campsite and Red Mane Cavern although there are a number of smaller outposts and towns. Players will find a land with a diverse landscape from frozen lakes to harsh plains. Filled with hostile wildlife, Lepharist Revolutionaries, and the Bakarma, adventurers will need to keep their wits about them as they journey in this harsh land. As well, Rifts allow players up to level 50 to go between Beluslan and Heiron.
Sub-zones
Edit
Towns and Outposts
Explorable Areas
Instances
Main article: List of Beluslan Quests
Main article: Category:Beluslan NPCs
Resources
Edit
Travel Connections
Edit
Teleporter
Flight transporter
*Note: Teleport and Flight Transporter prices are an approximate 100% value and may fluctuate based on your servers' Influence Ratio.
Beluslan
areas
Beluslan Towns and Outposts