The Cipher-Blade is a weapon used by the the Aethertech. It is required to wield one of these to be able to use the Embark skill, which allows to them to summon and control their Bastion.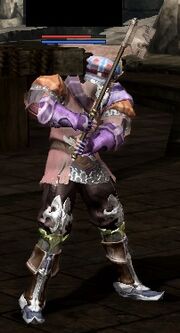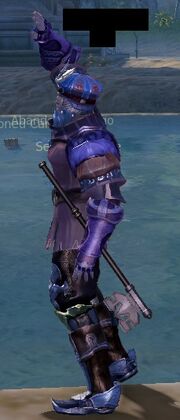 Cipher-Blade stats
Attack Speed
 ?
Speed
Very Slow
Strikes
1
Wield Type
Two-handed
Range (Extendable)
6m (?)
Depending on the one you look for, it can be rather rare to find.
Enchanting
Edit
Related Pages
Edit
Ad blocker interference detected!
Wikia is a free-to-use site that makes money from advertising. We have a modified experience for viewers using ad blockers

Wikia is not accessible if you've made further modifications. Remove the custom ad blocker rule(s) and the page will load as expected.