Kaisinel
Talk

0
11,687pages on
this wiki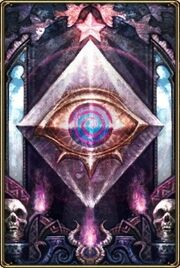 Kaisinel, known as the Lord of Illusion, is one of the Empyrean Lords. He is a follower of Ariel, and after the Cataclysm became a Seraphim Lord.
Character
Edit
He is gloomy and reticent, and symbolized by illusion, fear, and the Spiritmaster class. Thinking of lives very lightly, he enjoys killing and revels in war. Kaisinel is such a horrifying being that even other Empyrean Lords prefer not to interact with him.
He has the ability to mold Aether into any shape he chooses, and some suspect that he even has the power to summon or create items.
During the early days of the Abyss War, Kaisinel was insulted by Lumiel from Pandaemonium, and he has been waiting for the day he can take his revenge.
Ariel, while asking her unnamed subordinate how is the fight is going in Tiamaranta, he reveals that Kaisinel is the commander of the Sanctum Expeditionary Force and that his task is to destroy Tiamat. However, according to Vaizel's reports, he is having a difficult time not just because of the Balaur, but because of the Asmodians and Marchutan.
The Reian-Elyos-Asmodian united front drives Tiamat into a corner. When the Reian Sorcerers find a way into her hideout, the dragon's fate is settled. In the final battle she is killed by the player who seals the Siel's Relics and gets help from Kaisinel. Without the relics Tiamat is weakened and becomes no match for Kaisinel.
After this battle Israphel appears, immobilizes everyone and steals the Siel's Relics from Kahrun, Kaisinel and the hero.