Marchutan
Talk

0
12,048pages on
this wiki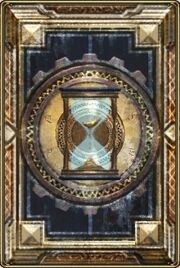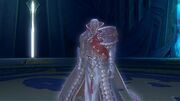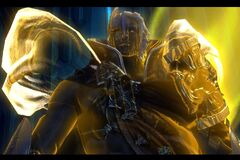 Marchutan, known as the Lord of Fate, is one of the Empyrean Lords. He is a follower of Azphel, and after the Cataclysm became a Shedim Lord.
Character
Edit
Marchutan is honest, stoic, rigid, and symbolized by fate and the Chanter class. His power is considered more beneficial than Yustiel's power,. He not only uses his power to cure, erase sickness and resurrect lives, but he created a new way to enhance the Aether power of heal. Marchutan changed healing magic into a Mantra. Mantras enhance aether magic capabilities temporarily, create devouring shields, strengthen, increase agility and intelligent restorations, and even give immunity to sickness and to other Daeva powers.
Before the Cataclysm, Marchutan also disagreed with the plan of having an alliance with the Balaur. Later he is mentioned by Azphel. He is asking his subordinate how is the fight going in Tiamaranta, and the dialogue reveals him as the commander of the Pandaemonium Expeditionary Force, tasked with the objective of destroying Tiamat. However, he is having hard time not just because the Balaur, but because of the Elyos and Kaisinel.
The Reian-Elyos-Asmodian united front drives Tiamat into a corner. When the Reian Sorcerers find a way into her hideout, her fate is settled. In the Final battle she is killed by the player who seals the Siel's Relics and gets a non waited help from Marchutan. Without the relics, she gets weakened and becomes no match for Marchutan.
After this battle Israphel appears, immobilizes everyone, and steals the Siel's Relics from front of Kahrun, Marchutan and the player.
After Israphel was punished by Siel and her relics destroyed ,Marchutan turned his eyes on Katalam and Beritra. In order to find out Beritra's intentions ,he created the perfect accomplice of Beritra. For this he used the player and reprogrammed his/her brain with magic. After the failure he asked for forgiveness from the player,but he still thinks it was necessary for the greater good.