For information on the instance, see Sky Temple Interior.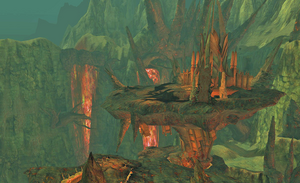 Sky Temple of Arkanis is an ancient temple to the west of the Red Lava Cliff. You are able to fly in this area. The Red Lava Cliff is the only way to get in. There are many aggressive NPCs protecting this area.
Allies
Foes
Named
Ad blocker interference detected!
Wikia is a free-to-use site that makes money from advertising. We have a modified experience for viewers using ad blockers

Wikia is not accessible if you've made further modifications. Remove the custom ad blocker rule(s) and the page will load as expected.