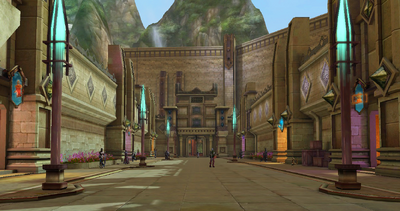 The Temple of Artisans is the Asmodian crafting district of Pandaemonium, located adjacent to the Temple of Gold. This section of the city houses all the crafting trainers. You may only craft items at the appropriate station at your races capital city.
Facing in from the street, the studios are as follows:
Left Side:
Center:
Right Side:
Ad blocker interference detected!
Wikia is a free-to-use site that makes money from advertising. We have a modified experience for viewers using ad blockers

Wikia is not accessible if you've made further modifications. Remove the custom ad blocker rule(s) and the page will load as expected.