Hi there!
Edit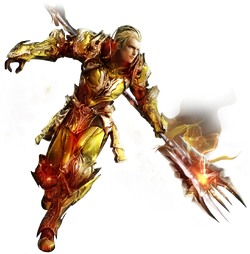 Welcome to Aion Wiki! Thank you for your edit to the Priest page. As you can see, there is a lot to do around here, so I hope you will stay and continue to contribute to our wiki.
Aion Patch 4.0 is the latest release. We are working hard to add all the quests, items and NPCs associated with this patch. If you have any information regarding this new content, please feel free to add it!
New to editing? You could start with Help:Editing or the tutorial.
Not sure where to start? The Community Portal has an outline of the site and links to pages that need editing.
Recent changes is a great spot to see what pages other people have been editing, and where you can help.
Please sign in to the wiki every time you edit. This allows us to recognize you as an established contributor and makes tracking your contributions simple.
Questions? You can ask at the Help desk or on the "discussion" page associated with each article, or post a message on my talk page!
— -- Rappy 4187 (Talk) 19:03, 3 June 2012